For the bearded boyfriend, who is caring, always makes you laugh, knows all the Beatles songs, and is definitely not a morning person.
Phillips wake-up light
: an alarm clock that gradually brightness the room.
Recommended
by the National Sleep Foundation as part of the light therapy for shift work disorder. natural light can also increase energy levels. $69.99 plus free shipping
Healthy snacks
for the "eat better" resolution. This brand promises to offer products with no sugar, no sulfur-dioxide, no additives, no gluten, and no GMOs.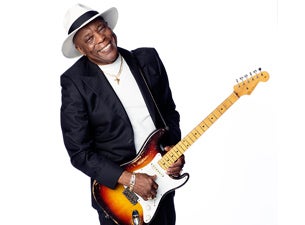 Concert tickets
: the best mood booster. For the fans out there Buddy Guy is coming to Houston next year. Tickets
here
. Prices vary
For the caring in-laws who set the example of a wonderful marriage, and are always up to date with everything.
Mini pedal bike:
Research has showed that sitting for long periods of time puts people at risk to develop many illnesses. This pedal is a great option for those with sedentary jobs. $65.95 plus free shipping
Oil moister
: a light spray of healthy fat on salads and veggies adds good flavor. $14.95